STARION keyrings are available for sale.
Cost is $7.50 each plus one $1.00 for postage in Australia.
Cost for International buyers is $10.50 each which includes postage (all in AUD)
Paypal to purchase is
austarion@live.com.au
Enquiries can also be directed to
austarion@live.com.au
(questions, postal addresses etc.) or just post below.
All profits will go into the pot to pay to keep Austarion alive. Thanks to the sales so far, the forum bill has been paid for the next couple of years but there is very little money left and loads of stock!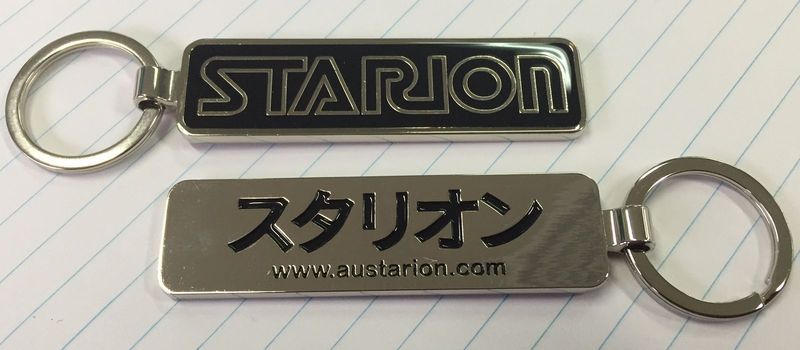 These are also available on Ebay if you wish to buy from there.....unfortunately they cost more due to Ebay listing and seller fees eating nearly a dollar (ouch!)
http://www.ebay.com.au/itm/272648359877 ... 1555.l2649
or just search for Austarion or Keyring or Starion