Austarion (STARION) keyrings are now available for sale.
Cost will be $7.50 each plus one $1.00 for postage in Australia.
Cost for International buyers is $10.00 each which includes postage (all in AUD)
Paypal to purchase is
austarion@live.com.au
Enquiries can also be directed to
austarion@live.com.au
(questions, postal addresses etc.)
They will also be on ebay but will cost more due to ebay fees.
All profits will go into the pot to keep Austarion alive.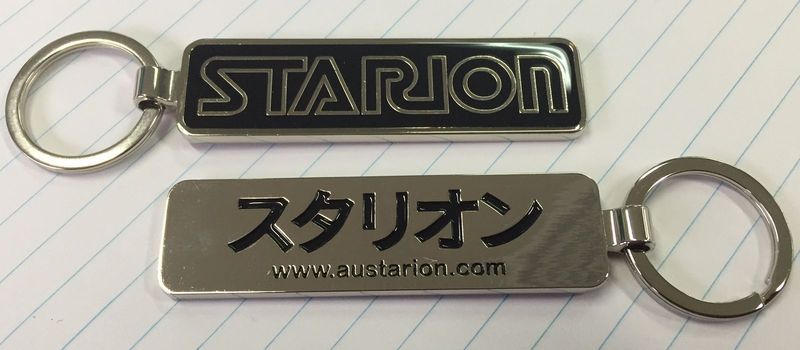 UPDATE:
Now available on Ebay. Unfortunately they cost more....Ebay listing and seller fees eat nearly a dollar (ouch!)
http://www.ebay.com.au/itm/Starion-Keyr ... SwZVlXiHxy