XBOX 360
Mods
Now Available
Allows backup/copied games to run, also comes with current update to play Xbox 1 games (also copied). Please note: Xbox Live WILL ban you should you log on with this mod until further notice...
$80
ALSO...
Nintendo Wii
Modchips
Now Available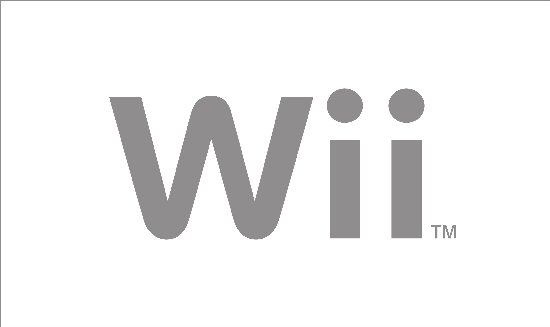 Allows backup/copied games to run, also runs Gamecube backups...
$95 Installed
In Melbourne, PM if interested!
*Still available*
MICROSOFT XBOX
CURRENTLY IN STOCK
(2)
Consoles
Fully modded Xbox, reads and plays burnt\copied games, comes complete with Xbox Media Centre (XBMC) which allows you to play DVD\DivX\XviD. XBMC is the most advanced media player on the planet. Not only does it support almost all available filetypes and codecs on the planet, but it can be updated and modified to suit the individual user! I use my Xbox almost purely for XBMC. It is 50 times more powerful then you standard DVD player, it supports the DVD remote (Not Included), is a Home stereo system which can play and backup your entire CD collection (Original or burnt) and play them back through 5.1ch support (Advanced 5.1ch AV pack needed)
Included with the Xbox is Evox dashboard. Evox is a fully customisable\skinnable dashboard interface which allows you to fully control the power of the machine. You can backup games directly to the hard drive and then play them again without the disc. Evox also allows FTP access to the Xbox in order to receive updates for XBMC and skins for both XBMC and Evox. It also allows you access to online content via the XBMC interface. For more info
http://www.xboxmediacenter.com/
Supported file/container formats:
* Audio-CD (CDDA) playback for normal audio CD's (including CD-TEXT support #7)
* SVCD and VCD (Video CD) video, (SVCD/VCD menus are not supported yet)
* DVD-Video directly from Xbox DVD-ROM drive, Harddisk-drive or network
* MPEG, MPG, M2V formats (inc. VCD's .dat and .bin and DVD's .vob)
* MPEG-TS (TY/TS/DV) DVB transport stream format
* MP4 (MPEG-4 video) container
* RIFF AVI (AVI 1.0) container
* OpenDML AVI (AVI 2.0) container #1
* BivX (AVI with several audio streams) container
* Microsoft ASF/ASX/WMV/WMA containers #5
* Microsoft DVR-MS (Windows Media Center) containers #5
* QuickTime QT/MOV containers #5
* Nullsoft Steaming Video (NSV) containers #1
* Nullsoft Steaming Audio (NSA) containers
* MPA, MP2, MP3 and WAV containers #5
* AAC, M4A, MP4 (MPEG-4 audio) audio containers #5
* RealMedia (Real Video/Audio) RM/RAM/RA/RV/RMVB containers #1
* OGG and OGM containers
* Matroska (матрёшка) MKV containers #1
* VIVO (VIV) containers
* PVA containers
* NuppelVideo containers
* FLI and FLC containers
* Tracker Mods (18 formats supported) audio
* M3U, PLS, CUE and STRM audio/video playlists #1
----------------------------------------------------------------------------------------------------------------------------------------------------------------------------------------------------
I am constantly getting new stock, so check back here for updates. These are retail machines that have been modded and tested by me and are in full working condition unless otherwise stated! They are the console ONLY! They do not come with power cables, AV cables or controllers. However these are all readily available on eBay at very cheap prices.
Included in this offer is your choice of 5 games which will accompany your Xbox to get you started ASAP!
The games available are as follows:
The Godfather
Reservoir Dogs
Scarface
Need For Speed "Most Wanted"
Need For Speed Underground
Need For Speed Underground 2
Tiger Woods '05
Tiger Woods '07
NHL '07
Tenchu
Sniper Elite
Juiced
Forza Motorsport
Playboy Mansion
Chronicles Of Riddick
XIII
Pro Evolution SOccer 5
FIFA '05
FIFA '06
FIFA '07
Grand Theft Auto "San Andreas"
Terminator 3
Torino 2006
Dead Mans Hand
The Suffering
Fight Night "Round 3"
Manhunt
Burnout 2
Burnout 3 "Takedown"
Street Racing Syndicate
Pro Beach Soccer
Conflict Desert Storm
Conflict Desert Storm 2 "Back To Baghdad"
Syberia 2
SWAT
Mashed (Like Micro Machines)
Fifa Street 2
Heroes Of The Pacific
Mafia
Thief "Deadly Shadows"
Full Spectrum Warrior
Halo 2
Simpsons "Hit & Run"
V8 Supercars 2
Black
Splintercell "Double Agent"